Providing Real Estate Closing Services for Buyers and Sellers on Long Island, NY
Real estate closings are complicated transactions with multiple parties involved in the process. Trust the experience of Joan Agostino, P.C. to lead you through each stage of the closing. Joan Agostino, P.C. has been in business for over 25 years and has been representing buyers, sellers, and lenders in both residential and commercial transactions.  We are committed to safeguarding our clients' investment and to guide them through the entire process in the most cost-effective manner possible, with the highest level of service.
Consult with Experienced Real Estate Lawyers that care
We give each client the personalized attention their case requires. Our law firm is one you can count on. As your real estate lawyers, we apply our expertise with the law to protect your rights and interests.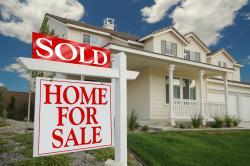 Call Joan Agostino, P.C. today for a free consultation regarding any real estate matter, including:
Buying and Selling Property
New Construction
Refinancing
Transfer of Title and Ownership
Resolution of Landlord/Tenant Disputes
Residential and Commercial Leases
Title issues
Boundary Dispute Representation
Contract Disputes
Easements, Right of Way, and Access Issues
Property Liens
Real Estate Litigation
Contact us when you need the services of knowledgeable, thorough and dependable real estate attorneys.
Share Us With Your Friends and Family