Helping Clients Achieve Estate Planning Goals on Long Island, NY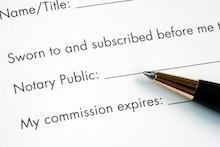 Joan Agostino, P.C. is the firm to trust with your family's security. We listen carefully to your unique wishes and goals for your estate and provide you with a realistic plan to achieve those goals.  Let us guide you through the legal process in an efficient, professional and cost- effective manner. Our attorneys will give you peace of mind in knowing your family is protected. Consult with Joan Agostino, P.C. today. It is never too early to protect your assets and the future of your family.
Estates of All Sizes
Many clients are surprised to find that estate planning does not have to be costly. Our services are tailored to your needs and include drafting and execution of: wills, revocable and irrevocable trusts, special needs trusts, insurance trusts, powers of attorney and health care proxies.
Other Services:
Probate/Estate Administration-
We can you assist in probating Wills in court and administering the estates of people who have died. Joan Agostino, P.C. can help if a friend or loved one has passed and you have been appointed as the executor/personal representative for the estate or you are the beneficiary of a Will or Trust and want to be sure the executor or trustee is fulfilling their fiduciary obligations.
Estate Litigation-
We can help when disputes arise as to the validity of a Will or the disposition of an estate.
Call today for more information about our services. We are proud to serve clients on Long Island, NY.
Share Us With Your Friends and Family